Want to have a quick access to all the latest Mac gaming news? Bookmark this page and keep an eye on the list below. This page will let me share with you more news faster.
It also lets you upvote your favorite stories and submit your own. If you want to stay up-to-date with all the latest news, Twitter and Facebook will do the trick:
Feb 20, 2017 - macgamerhq.com -

72
You might well ask "What could possibly be better than playing an amazing game on your own?"
Short answer: Playing that amazing game with others online!
Not only is online gaming a place to really test your mettle, but teaming up with other people can be a more interactive and enjoyable experience.
Mac gamers have many options to choose from when it comes to great online multiplayer games. Whether you're after open-world, FPS, racing, or RPG titles, you don't have to go far to find something that will keep you entertained for countless hours. We want to showcase some epic games, so get ready for some of the best multiplayer games for Mac.
2
This Humble Bundle, with its 45+ games, is their biggest bundle yet
Humble Bundles have always been great deals for gamers, but this time they're taking it one step further.
The Humble Freedom Bundle will support charity in a way it has never been done before and will include more quality games that no other bundle has ever matched.
As always, you can pay what you want for the bundle, but this time the minimum is set to $30. Although that's not too bad, as this bundle includes over 45 games (with more to come soon). Most of the games are quite good and some are excellent, such as Stardew Valley, Invisible Inc, Day of the Tentacle, World of Goo, Super Meat Boy and Nuclear Throne.
The whole bundle is worth over $600 and 100% will go to charity. Also, according to Humble Bundle:
Humble Bundle will proudly match your contributions up to $300,000. Support the ACLU, the IRC, and MSF and help us reach our goal!
Want to help a good cause? Want to get great games for extremely cheap? What about both? Then head over to the Humble Bundle store.
3
Don't miss MrMacRight's take on the best games for low-spec Macs
Feb 12, 2017 - youtube.com -

149
Some of us can't upgrade our Macs every year and I know some of you have Macs that now struggle with most modern games.
But that doesn't mean you should give up on gaming right? I tackled this myself with my take on the 10 Best games for Macbooks.
But if you're more into videos, this is an excellent video from MrMacRight. He's the most dedicated Mac focuses Youtuber right now and you should definitely check his channel out.
4
The developer of Stasis releases a new FREE horror game: CAYNE
Feb 09, 2017 - youtube.com -

93
STASIS is one of my favorite Horror games for Mac, and CAYNE being a free game from the same developer, I know I have to try it sooner or later. If you're into tense games with good stories, I bet this game will be worth your time too.
The developer, The Brotherhood, reached out to me and said:
I developed this on a Mac an I am proudly a Mac user, however I havent had much press or even players from this community. Please check out CAYNE and also STASIS and let me know that we should still support this operating system.
What do you say guys? Let's show him we too can make some noise 😉
More about the game
CAYNE is a free, point-and-click, isometric adventure game, following STASIS and features a new graphics engine.
In this grim return to the STASIS universe, expectant protagonist, Hadley, wakes up in a facility. Where is she? Why is she there? And, why do they want her baby? Help panicked and anxious Hadley find her feet and brave stomach-churning situations to break free, by solving puzzles in this FREE horror adventure game. Each step will uncover colorful character stories as you help Hadley find her way out.
You can download it for free on Steam.
Feb 09, 2017 - macgamerhq.com -

50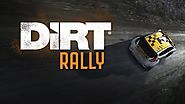 This isn't a new rumor. I first covered this in May 2016, but we never heard from Feral Interactive. Until last week.
We knew Feral was working on Dirt Rally's Mac version. But now that they officially announced it for Linux, we know it's really coming. The question is when.
Feral just went on record explaining why Total War: Warhammer and Deus Ex: Mankind Divided are still missing on Mac. You can read their detailed explanation, but all you need to know is that Apple's Metal API is the problem. It seems the API is not quite ready and developers such as Feral can't properly optimize their ports.
Feb 07, 2017 - macgamerhq.com -

208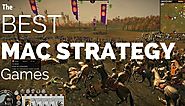 If there's one type of game where computers blow consoles out of the water, it's strategy games.
And the Mac is as just capable as Windows PCs on that front.
With a few exceptions, the Mac has all the best games the genre has ever delivered.
These include not only all the major series such as Civilization, XCOM and Total War, but also some excellent indies.
Remember, the point with these Top 10 lists is to help you discover new games for your Mac. This is why you'll notice different system requirements, price points, and mechanics. I'm sure one of the 10 best strategy games for Mac below will be perfect for you.
7
After ten years in the making, Owlboy is finally available on Mac
Feb 06, 2017 - youtube.com -

85
Indie adventure games are a dime a dozen these days and it's getting harder and harder to spot the truly great ones.
This doesn't apply to Owlboy, a game that took almost 10 years to be made, and it shows.
I could to try to describe it to you, but this short trailer does it much better. The game has been scoring great reviews for months (it currently has over 1,600 very positive reviews on Steam) and now that it's available on Mac, you can try it yourself.
About the game
Owlboy is a 'hi-bit' adventure game, where you can fly and explore a brand new world in the clouds! Pick up your friends, and bring them with you as you explore the open skies. Overcome obstacles and greater enemies, in one of the most detailed adventures of this era.
You can grab it on Steam.
8
Feral Interactive explains why Total War: Warhammer and Deus Ex: Mankind Divided are late
Feral rarely talks about what happens behind the scenes, so when they do, we should all pay attention.
We all knew something was wrong. Total War: Warhammer was announced for Mac and Linux, but was only released on Linux. Something similar later happened with Deus Ex: Mankind Divided. And I won't even mention F1 2015, the game that was released on Linux but canceled on Mac.
From our interview with Feral, it was clear that Apple's OpenGL was the problem and that Metal was meant to replace it and save the day. But clearly, things aren't going that smoothly.
Now Feral has opened up about the issue and confirmed that Metal is not quite ready for primetime. This is the reason Mac games are late:
As you may have heard, Apple is transitioning the API its computers use to render graphics from OpenGL to Metal. Metal is exciting because it holds the promise of making it easier to bring big demanding games to the Mac with awesome graphics and performance. But it's a big change.
We're working closely with Apple to resolve the issues we have with Metal. We currently cannot give firm dates for new Mac titles, but trust us: we are as keen to release them as you are to play them!
It's likely you'll see games for Linux and iOS popping up, but that doesn't mean we're putting any less effort into bringing games to Mac.
It may be my stoic side, but I see this message as a good thing. Feral has publicly acknowledged that there are issues, but it is working with Apple to solve them. Let's hope they sort it out soon enough as Mac gaming is not as exciting when Feral is down.
You can see their full message on their Facebook Page.
9
Feral is launching a brand-new Twitch series dedicated to Mac App Store games
If you prefer getting your Mac games on the Mac App Store, this brand-new Twitch series from Feral Interactive will be perfect for you.
Every Tuesday at 6.30PM GMT / 10.30AM PST, Feral Interactive will face Mac App Store gamers on Multiplayer events and stream the epic battles live on Twitch. The series kicks off with Company of Heroes 2 on 31 January, but each week will feature different games and special guests.
You're all definitely encouraged to play and show Feral how tough we, Mac gamers, can be. But if you prefer to chill and watch, you can too.
If you want to watch, follow Feral's Twitch channel and tune in every Tuesday at 6.30PM GMT.
If you want to play, post on Feral's Facebook or Twitter with the name of your Calico account so they can invite you to events.
All you need to play is a Calico account and a copy of the game purchased through the Mac App Store.
Via Feral's website.
10
Obsidian announces a sequel to the amazing Pillars of Eternity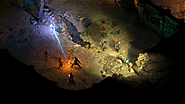 It's official, Pillars of Eternity 2: Deadfire is coming and it will be crowdfunded using Fig.
Right after finishing Tyranny, Obsidian Entertainment is back to work on the sequel to the exceptional Pillars of Eternity.
Pillars of Eternity, which was a huge Kickstarter success raising nearly $4 million, is an isometric role-playing game that promised to be the spiritual successor of classics like Baldur's Gate, Icewind Dale, and Planescape: Torment. I can confirm that it largely succeeded, delivering one of the best games of 2015 and one of the best Mac games all-around.
Pillars of Eternity 2: Deadfire promises to pick right where the original game left off:
A direct sequal, it promises to take the statue of Caed Nua, previously conceived as an elaborate sidequest funded in large part by Kickstarter backers, and turn it into the centerpiece of the entire game.
Pillars of Eternity 2: Deadfire will be crowdfunded using Fig and will offer equity in the game. The campaign goes live today and is seeking at least $1.1 million.
Not much more is known so I guess we'll have to wait until Obsidian shares more information.
PS: This was originally leaked by Polygon just a few hours ahead of an official reveal but in the meantime their article has been taken down.
Anything worthwhile missing here? Go ahead and submit the tip. It won't appear automatically, but I will approve all relevant news at least once every 2 days.