Want to have a quick access to all the latest Mac gaming news? Bookmark this page and keep an eye on the list below. This page will let me share with you more news faster.
It also lets you upvote your favorite stories and submit your own. If you want to stay up-to-date with all the latest news, Twitter and Facebook will do the trick:
1
Headlander, the latest game from Double Fine, is now available on Mac
How about that? The latest game from Double Fine Productions is now available on Mac.
The game is called Headlander and is a retro-futuristic platformer:
In a utopia gone wrong, everyone has transferred their consciousness into flawless robot bodies, living in a paradise now controlled by a deranged computer. To get to the bottom of what happened, you'll have to use all you have left―that is to say, only your rocket-propelled disembodied head―rather creatively.
You can download the Mac version of Headlander from Steam for $19.99, but the game is currently 40% off, so jump on it if you're interested!
Via Public Access Gaming.
2
Tether, a great-looking horror FPS, has a new gameplay video
Nov 21, 2016 - youtube.com -

9097
Tether, a great looking and interesting sci-fi horror game, finally has a gameplay video.
I mentioned this Unreal Engine game a few weeks ago when it was confirmed for Mac. Well, Freesphere Entertainment now has a brand-new gameplay trailer that also showcases the game's great graphics.
If this game seems like something you would like to play, go ahead and visit Tether's Steam Greenlight page and vote for it.
About Tether
Earth is dying after the collapse of several continents throughout the world following the destruction of the Moon - as natural disasters sweep the planet, the newly formed United Environmental Federation (UEF) accelerate plans to terraform the nearest possible habitable planet, Mars.
You play as Lesleigh Hayes - a Biological Research Assistant for the UEF - on her first deep space voyage to Mars. As catastrophic events unfold on the UEF Sonne, Lesleigh is forced to survive the psychological horrors of isolation in deep space.
Can she live with the consequences of her choices? How will these affect her children? Is this how motherhood should be?
Tether is planned to release in 2017 on Windows, Mac and Linux with possible support for the VR headsets at launch.
Nov 15, 2016 - macgamerhq.com -

7400
We've been over the "what's the best store to buy Mac games" question before.
Short answer: It depends.
Usually, gamers will either go for the Mac App Store's simplicity or Steam's features. I tend to recommend the Mac App Store because it's so easy to use, but the lack of decent Multiplayer features was becoming harder to ignore and it was a shame that Mac App Store gamers had to give up on multiplayer altogether.
But that should finally change, as Feral Interactive officially launches Calico, its online game-matching service for Mac App Store games.
4
Civilization 6 Mac Hands-On
Nov 11, 2016 - youtube.com -

8343
Have you tried Civilization 6? Let me tell you what I think of the Mac version.
5
Do not miss this one: DiRT 3 is currently free on the Humble Store
The clock is ticking and you do not want to miss this deal.
The Humble Store is currently giving away DiRT 3 for free, forever.
This is no Steam free weekend to test the game, The Humble Store is giving away the complete game. So even if you're not a huge fan, you should still jump on this. I'm not a big racing fan myself, but DiRT games are genuinely fun and look great too, so do yourself a favor and get it just in case.
The game works on Mac and Windows. You have only 30 hours until the deal is over.
You can find it here.
6
1 Football Manager 2017 is now available on Mac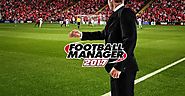 The latest Football Manager is here, and as always, it was released on Windows, Mac and Linux on the same day.
Something I love to see and would like to see more often.
With Football Manager, you'll have full control of transfers and decide who plays. You'll have complete control of tactics, team-talks and pitch-side instructions, and you'll have to deal with real football media, solve player-happiness problems and deal with the board.
You can find Football Manager 2017 for Mac on Steam.
Mac system requirements are as follow:
OS: 10.7.5
Intel Core 2 - 1.8GHz or higher
NVidia GeForce 8600M GT, AMD/ATI Radeon HD 2400, Intel GMA X3100 - 256MB VRAM Fully OpenGL 2.0 compliant
2 GB RAM
3 GB Available Space
And as always, you can find all the latest Mac games (and those coming soon) over here..
Nov 04, 2016 - macgamerhq.com -

8118
I get it, you bought a MacBook because you wanted a flexible and easy-to-transport computer that kicks ass. Still, I bet sometimes you wish you had something a little faster. Just enough to run a game or two while on a plane or a long train ride. Well, I have some good news:
Your MacBook is capable of playing some incredible games.
Don't get me wrong, though. Some compromises have to be made when playing games on laptops that focus on mobility first. This year's latest and greatest are mostly out, but you can still play some killer games, even by today's standards.
8
Ylands, the latest game from Arma 3's creators, is confirmed for Mac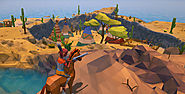 Bohemia Interactive, the studio behind Arma 3, has now confirmed that they plan to bring Ylands to Mac and Linux "sometime in the future".
Ylands is a cheerful sandbox game that features stunning beautiful polygon graphics. Using terrain voxels and building blocks, you can create a completely modifiable island and then place it anywhere in the World.
I can't say I'm extremely surprised, as they are currently working on bringing Arma 3 to Mac and Linux, but it's always good to have some sort of official statement:
Why is the game PC only? Are you working on Mac and console versions?
Currently, we are only releasing the PC version, because it's our primary development platform, but we intend to make Ylands fully multi-platform. Our plans involve a Mac and Linux release sometime in the future and we would also like to make the game available on consoles.
You can learn more about Ylands at the game's official site.
Nov 03, 2016 - macgamerhq.com -

6917
The giveaway is now over and I'm happy to announce our three winners! Ikir, Googkemm, Jeepx, congratulations! You should already have received your Steam codes by email.
In any case, thanks all for your participation, and thanks again to Feral Interactive for their support.
10
Don't miss this latest Humble Bundle!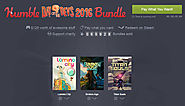 The Humble Store has some of the best games bundles you can find and their latest Humble Day of the Devs 2016 Bundle is no different.
The bundle is definitely a mouthful, but this is still a great deal that includes several quality Mac games.
As always, you have several different tiers, with the first "Pay what you want" tier including Lumino City, Broken Age and Titan Souls.
Pay more than the average (currently $4.43) and get Massive Chalice, Oxenfree and Grim Fandango Remastered.
Humble Bundles are some of the best deals you can find and if a few of these games appeal to you, you should definitely go for it.
Via Humble Store.
Anything worthwhile missing here? Go ahead and submit the tip. It won't appear automatically, but I will approve all relevant news at least once every 2 days.