Want to have a quick access to all the latest Mac gaming news? Bookmark this page and keep an eye on the list below. This page will let me share with you more news faster.
It also lets you upvote your favorite stories and submit your own. If you want to stay up-to-date with all the latest news, Twitter and Facebook will do the trick: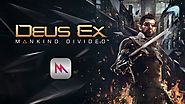 September 30, 2016
When Apple announced Metal for macOS at the 2015 WWDC keynote, I was super excited.
Metal was a set of 3D tools that should optimize GPU usage and maximize the graphics potential of your Mac. It sounded like a dream come true for gamers and developers alike. The thing that could take Mac gaming to the next level.
But then the year went by and nothing happened. It all started to sound like a marketing gimmick that wouldn't change a thing.
Until Blizzard updated World of Warcraft to support Metal and performance took off (61% faster to be exact). Soon after, Feral Interactive confirmed Deus Ex: Mankind Divided will support it too. It seems Apple just needed a little more time.
But to better understand how important Metal can truly be for gaming, I decided to sit down with Andy Wood, Head of Commercial at Feral Interactive, and ask a few questions. After all, who knows Mac gaming better than Feral Interactive?
September 29, 2016
Hot on the heels of their Deus Ex: Mankind Divided announcement, Feral Interactive just released a new game:
Warhammer 40,000: Dawn of War 2 for Mac and Linux.
The classic real-time strategy game, along with the Chaos Rising and Retribution expansions, were released today, September 29.
Developed by Relic Entertainment for Windows, Dawn of War games are some of the most famous strategy games ever created. You can download Dawn of War 2 and all the Expansions from the Mac App Store.
September 16, 2016
Aspyr BirthdayThat's not a typo. Aspyr is offering up to 75% off their games on Steam, and up to 50% off on the Mac App Store.
There are way too many games to list here, but some of the highlights are:
BioShock Infinite
Civilization 5
Call of Duty games
The Sims 3
Star Wars: Knights of the Old Republic
Doom 3
Borderlands 2 and The Pre-Sequel
And many, many more
September 14, 2016
It's official, Deus Ex: Mankind Divided is coming to Mac and Linux later this year.
This was announced today by Feral Interactive, confirming the leak from SteamDB.
This is really exciting, as Mankind Divided is the follow-up to one of the best games you can play on Mac and one of the most anticipated first-person shooters this year.
September 5, 2016
This one was long overdue but Rocket League was finally released on Mac on September 8, 2016.
Rocket League, the extremely popular game that combines football and supersonic battle-cars, was about to become another Mac gaming sad story (you know, those games that were announced but never released, like Star Wars: The Old Republic).
Luckily, developer Psyonix released Rocket League's Mac release in Beta version, along with their huge Rumble Update.
August 31, 2016
World of Warcraft Legion, the latest expansion to the biggest MMO out there, is finally available.
Legion was released August 30 for Mac and Windows and can be purchased directly through Battle.net.
World of Warcraft (WoW) continues to lose subscribers every year, but Blizzard hopes that Legion will turn the tide. Legion certainly includes the same old features you could expect from an expansion (Level cap raised to 110, a new Demon Hunter class, new areas and more dungeons and raids).
August 26, 2016
I just wrote an article for the Rocket Yard blog where I tackle the very tricky question: What does the future of Mac gaming hold?
SPOILER ALERT: There's a big chance that Apple's is sentencing Mac gaming's future:
Apple's best days are still ahead of it. Unfortunately, I can't say I feel that confident when it comes to the Mac, and especially, Mac gaming.

On the one hand, the quantity and quality of Mac games continue to improve. Most of the best Windows PC games are available on Mac and indies increasingly support multi-platform games. But at the same time, the Mac itself is changing in ways that make gaming more difficult. The entire Mac line is moving to integrated graphics and Apple's OpenGL support keeps getting worse each year.
Check it out and leave a comment. I would love to discuss this with you guys ;).
July 22, 2016
I bet you'll agree with me on this one: It's really hard to keep up with MMO games.
It's tough to stay on top of the new games, pricing changes, abandoned games, etc. But don't worry, this updated guide will give you a detailed overview of the best MMOs right now and answer the question: What is the best MMORPG for Mac?
As we sometimes want different things from Massive Multiplayer Online games (for example, many hate freemium games, but I think some are excellent), this list will be varied. They are all terrific Mac MMORPGs, but some are paid, some are free-to-play and some require a monthly subscription.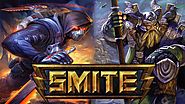 July 13, 2016
SMITE, the free-to-play MOBA from Hi-Rez Studios, is finally available on Mac.
Multiplayer Online Battle Arena games are nothing new. League of Legends came out 7 years ago and is now one of the most played games worldwide. And every so often, a competitor creates a clone to hopefully get a slice of that cake.
SMITE is no clone. For starters, it's played from a third-person action perspective, putting you in the heart of combat (instead of floating above it, a familiar feeling with most MOBAs).
10
Life is Strange on Mac: Can you run it?
July 6, 2016
So what about we try something new around here?
You know my Mac gameplay videos. I've been doing them since forever and were my way to show the world that Macs can run games too.
The thing is, who cares about "the world"? I finally got over it, some will continue to say that Macs can't play games, and that's ok. From now on, I will focus on those of you who actually have a Mac and like playing games on it.
You want to know if your Mac can play the latest new game (or older classic). And that's exactly what I will try to answer today.
I tested Life is Strange Mac version using my 2013 MacBook Air. Turns out, that's a great Mac to benchmark the game. It's not very powerful and it's getting older. You can use these results as a reference point. If your Mac is older, than expect worse results, if it's better, expect a better frame rate.
Ready?
►My Retina iMac's specs:
Model: iMac (Retina, 5K, Late 2014)
OS: OS X 10.10
CPU: 3.5 GHz Intel Core i5
Video Card: AMD Radeon R9 M290X (2 GB)
RAM: 8 GB
Footage recorded using Screenflow.
Anything worthwhile missing here? Go ahead and submit the tip. It won't appear automatically, but I will approve all relevant news at least once every 2 days.