Want to have a quick access to all the latest Mac gaming news? Bookmark this page and keep an eye on the list below. This page will let me share with you more news faster.
It also lets you upvote your favorite stories and submit your own. If you want to stay up-to-date with all the latest news, Twitter and Facebook will do the trick:
The latest Humble Indie Bundle is something you do not want to miss
As always, Humble Indie Bundles are great deals you do not want to miss.
I know I often share "great" deals, but Indie Bundles are on a whole different level. The discounts are spectacular (something like 95% off), they always include cross-platform games that work on Mac, Windows and often Linux, and they help charity. What more can you ask for?
With the Humble Indie Bundle 18 you can pay what you want (literally) for the following games:
Dungeon-crawling FPS Ziggurat
Co-op high-seas sailing title Windward
Turn-based tactics game SteamWorld Heist
For more than the average ($7.90 at the time of writing) price, you also get:
Real Good episodic adventure Kentucky Route Zero (the full season)
Spying-for-the-government landlord game Beholder
Wonky physics sandbox Goat Simulator (with all DLC)
And for $13 or more you also get:
Sublime-looking platformer adventure Owlboy
And more games will be added before the bundle expires. I suggest you don't wait any longer and get yourself a bundle while helping charity along the way.
Oxygen Not Include, the colony simulation from Klei, confirmed for Mac
May 21, 2017 - youtube.com -

61
Klei Entertainment, the developer behind indie gems such as Mark of the Ninja and Don't Starve, has some news regarding their latest project.
Oxygen Not Included, their next game, will hit Steam Early Access later this month. This means players will be able to pick up a work-in-progress version and help shape the final game by giving feedback to the developer.
The bad news is that this Early Access version will only support Windows-PCs. The good news? Klei has confirmed that Mac and Linux versions are officially coming too, only at a later date.
This is what Klei told GamingonLinux on Twitter:
It's on our to-do list along with Mac. Not sure exactly when just yet, but we're working on that for a future update.
My take: I know we have another colony simulation game coming to Mac (Surviving Mars), but this one has me more excited. For one, it has the same type of graphics that worked so well on Don't Starve. Second, it's a game from Klei, a studio that only produces great games. Not good games, great games.
Via GamingonLinux.
May 20, 2017 - macgamerhq.com -

38
ight on the heels of Mafia 3, another AAA game is about to hit MacOS.
Feral Interactive just announced real-time strategy game, Warhammer 4,000: Dawn of War 3, is coming to Mac and Linux on June 8, 2017.
These are excellent news. First, because it's the first Dawn of War game since 2009. Second, because it will be released on Mac less than two months later than the Windows version. Some games take years to come to the Mac. If they come at all…
May 19, 2017 - macgamerhq.com -

58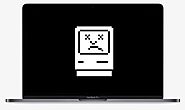 In one swift move, Apple nearly killed tenths of websites that exist for the sole purpose of promoting their ecosystem.
How could that be?
It all started on April 24, when Apple announced it would reduce the commissions it pays on App purchases from 7% to 2.5%, effective May 1st. Almost a two-thirds cut.
If you're part of the iTunes Affiliate Program, each time a purchase is made using your affiliate link, Apple gives a commission. The buyer pays the normal price and the affiliate gets a cut from Apple, a win-win situation for readers and content producers.
Plus, because of the steady decline of Ad revenue, affiliate sales have become the main source of revenue for many sites, Mac Gamer HQ included.
Survival game, The Long Dark, gets a release date (finally!)
The Long Dark has been sort of available for a while now, but only as an unfinished game on Steam Early Access.
But now the team behind this beautiful survival game set in the Canadian wilderness is getting ready for a final release of the game set on August 1, 2017.
Other than including hundreds of fixes and enhancements, the final game will feature the long awaited story mode, which will be released in episodes (a trend I'm afraid is taking off). Only the first 2 episodes will be available on August 1.
Among the many other changes planned, the developer plans:
Modifications to the game world, environment art updates across the entire world, an entirely new UI, several new gameplay mechanics, and general refinements to existing mechanics, as well as optimizations and hundreds of bug fixes.
My take: I actually got it and played it for a couple of hours a few months ago. It was a very good game. The only reason I stopped was because I got obsessed with ARK: Survival Evolved... With a story mode, enhancements and bug fixes, this game has the potential to be really good. We shall see on August 1.
If The Long Dark sounds interesting to you, you should probably get it now for $20 before it goes to $35 later this month.
Via Destructoid.
XCOM spiritual successor, Phoenix Point, is coming to Mac
Phoenix Point, a tactical turn-based game from the creator of the original XCOM, has reached its crowdfunding goal.
The team at Snapshot Games has raised over $600,000 on Fig (with 23 more days to go) securing the game for Windows, Mac and Linux.
In Phoenix Point, players take on the role of a secret organisation called the Phoenix Point. The game features turn based tactics and world based strategy in a fight against a terrifying, alien menace. This may sound a lot like XCOM, but that makes sense as Julian Gallop, the man who gave birth to the XCOM franchise, is behind the project.
The game will also feature customisable soldiers, mutating aliens, destructible environments and boss battles. Enough to give XCOM 2 a run for its money. Julian Gollop says it's the game he's been wanting to make since 1997's X-COM: Apocalypse.
The campaign is still open and has two interesting stretch goals if you want to participate. The first one, unlocked if the campaign reaches $650,000, will add drivable vehicles to the game. The second one, unlocked at $850,000, will add a floating fortress that can attack the enemy from the sea.
The game is expected for Linux, Mac and Windows PC in late 2018.
My take: XCOM 2 is an excellent turn-based game and I wouldn't want to compete against it. But after checking Phoenix Point and seeing what they have created so far, I have the feeling this will be a high quality game. Enough to surpass XCOM 2? Unlikely, but I hope they prove me wrong.
Via Polygon.
Feel like colonizing Mars? City-building game, Surviving Mars, is coming to Mac in 2018
May 14, 2017 - youtube.com -

59
Developer Haemimont Games, better known for the Tropico series, is ready to tackle something new and exciting.
They have partnered with Paradox (also a veteran when it comes to strategy games) on a new city building game called Surviving Mars. As the name implies, the game takes place on Mars and is about making Elon Musk's dream a reality: colonizing Mars.
As officially revealed by Paradox:
In Surviving Mars, players will lead a colonization effort on the surface of Mars, from the very first rovers and supply drops to the construction of suitable habitats for brave settlers from Earth. Every colonist will be vital to the mission as the colony struggles to gain a foothold where the environment is hostile and resources are scarce.

With each success, however, players will gain the ability to expand further, and even establish a thriving society – and lead a new generation that has never known the Earth.
The game is planned for 2018 and will be released on Windows, Mac, Linux, PS4, and Xbox One.
My take: It's great to see developers mention their plans for Mac and Linux right out of the gate. In many cases, I have to scour the web to find an obscure forum post mentioning possible plans for Mac and Linux. Kudos to Haemimont Games. Plus, I used to love their Tropico games, especially Tropico 3. The series eventually became a little too much of the same to me so I'm excited to see them move on to something different (while staying close to their roots: city-builders).
Via Destructoid.
May 10, 2017 - macgamerhq.com -

93
Aspyr has finally confirmed the final release date for Mafia 3's Mac version:
The game is coming tomorrow, May 11, 2017. And will support Apple's Metal API.
This information comes straight from Aspyr, who agreed to let Mac Gamer HQ share this information exclusively.
It's 1968 and after years of combat in Vietnam, Lincoln Clay knows this truth: family isn't who you're born with, it's who you die for.
May 07, 2017 - macgamerhq.com -

47
It seems there has been a big misunderstanding.
Two weeks Apple shocked the press with the announcement that commissions for all app and in-app content would be reduced from 7% to 2.5%, effective May 1st.
A huge change that would deeply affect all sites that spend much of their day covering and reviewing apps, Mac Gamer HQ included. And by merely giving a one week notice, some wondered what was Apple's plan here.
As officially announced by Apple:
Starting on May 1st 2017, commissions for all app and in-app content will be reduced from 7% to 2.5% globally. All other content types (music, movies, books, and TV) will remain at the current 7% commission rate in all markets. We will also continue to pay affiliate commissions on Apple Music memberships so there are many ways to earn commissions with the program.
The message is crystal clear, yet it seems that wasn't exactly what Apple meant.
May 01, 2017 - macgamerhq.com -

107
I know I said something similar last month, but nothing comes close to this past April in terms of quality Mac games released. In fact, I would go as far as to say that April 2017 is the most exciting month for Mac gaming I have ever seen.
That's quite a statement, but the games are there to back it. In April there were three highly anticipated AAA games, two remasters of beloved classics and a few indies that first killed it on Kickstarter and now are killing with great reviews.
You know how I only include the top highlights to the New Mac games page? Well, April saw 10 highlights:
Everything: Everything is not merely a game, it's an experience. In this procedural simulation game, everything you see is a thing you can be, from animals to planets to galaxies and beyond. Everything for Mac takes place in a vast universe you can explore without specific goals or tasks to complete. Released on April 21.
Guardians of the Galaxy: Marvel's Guardians of the Galaxy is Telltale's latest adventure game. In Guardians of the Galaxy for Mac our heroes discover an artifact of unspeakable power. Each Guardian has a reason to desire this relic, but so does a ruthless enemy who will stop at nothing to get it.
Planetscape: Torment Enhanced Edition: The original Planetscape: Torment, released in 1999, is considered a masterpiece. And if you haven't played it, Planetscape Torment: Enhanced Edition for Mac leaves you no excuse: it includes gameplay updates, bug fixes, remastered music, 4K support and more.
Total War: Warhammer: Following the Total War formula, this is an addictive turn-based empire-building with colossal, real-time battles. This time, it includes legendary heroes, giant monsters, flying creatures and magical powers.
Flinthook: Flinthook is a fast action oriented platformer with "roguelike" elements. The game will let you become the greatest pirate with the help of a hookshot, pistol and slowmo powers. Ethan Lee is in charge of the Mac port.
Hollow Knight: Featuring a gorgeous hand-drawn 2D style, Hollow Knight is an epic action adventure game taking place in a ruined kingdom of insects and heroes. Explore twisting caverns, battle tainted creatures and befriend bizarre bugs.
Yooka-Laylee: Yooka-Laylee is an open-world platformer from the creative talent behind the Banjo-Kazooie. Explore huge, beautiful worlds as buddy-duo Yooka and Laylee embark on an epic adventure.
F1 2016: F1 2016 is the latest Formula 1 racing simulation. This entry goes deeper, allowing you to work with your agent, engineer, and team to develop your car in a career that spans up to ten seasons.
As always, you can check out all new releases and upcoming Mac games on this page.
Anything worthwhile missing here? Go ahead and submit the tip. It won't appear automatically, but I will approve all relevant news at least once every 2 days.