Latest Mac gaming news
Mar 26, 2017 - macgamerhq.com -

1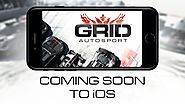 I never talk about iOS games, but this one is worth mentioning:
GRID Autosport is coming to iPad and iPhone.
Not only is GRID Autosport a serious, full-fledged racing game (easily one of the top racing games on Mac), it's also a hardcore game that, once you bump all settings to Manual, can become a challenging simulation.
That would be a first for iPad or iPhone.
And just as the Mac version, Feral Interactive is in charge of Grid Autosport iPad and iPhone versions. We can, therefore, expect a solid port with good performance.
Mar 25, 2017 - macgamerhq.com -

28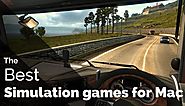 Want a change from the sci-fi adventures, the reckless shooting or the fantasy quests most games deal with? Then today you're in luck:
The Mac is full of top-notch simulation games to try.
Whilst it is undeniably fun to play games for escapism, simulation games allow players to experience something from the real world.
From being the mayor of a city to managing a football team, these games require patience and a bit of brainpower to get the most from them.
Mar 21, 2017 - macgamerhq.com -

38
This update was long overdue, but we now have confirmation that Mafia 3's Mac version is coming soon.
According to Aspyr Media, the game is scheduled for 2017.
I first reported Mafia 3 was coming to consoles and Windows in June 2016, but little else was known at the time.
Besides an out of the record confirmation from 2K at last year's Gamescom event, it was still unknown when the Mac version of the game would be released and who would be in charge of the port.
But everything is clear now.
Mar 17, 2017 - macgamerhq.com -

66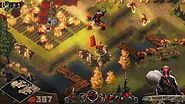 And the list of hot upcoming Mac games keeps growing, this time with the help of three very exciting indie games.
All three games are scheduled for later this year and all three have confirmed Mac versions:
Tooth and Tail: From the creators of Monaco: What's Yours Is Mine comes Tooth and Tail, a arcadey real-time strategy game. Set in a world of animal revolution, Tooth and Tail boils down to a few buttons and intense eight-minute matches.
Gorogoa: Gorogoa is a beautiful hand-drawn game that takes place within a puzzle. The game is about solving puzzles by stacking and connecting panels, which may sound simple, but end result is stunning.
Chasm: Chasm is a pixelated adventure game featuring huge procedurally-generated areas. Help our hero, Daltyn, by gaining new abilities and equipment, evade dangerous traps, and defeat hordes of deadly enemies.
I would like to give Kevin, a Mac Gamer HQ reader, a big thank you for spending so much time looking for exciting new Indies coming to the Mac (and sharing the best with me). Keep them coming!
"Is that all? Aren't there more indies coming to the Mac?" I hear you asking. Well, of course there are. In fact, there are tenths of new games released every week, including for Mac. The thing is, I try my best to filter them to only include the most noteworthy games. Else, the list would become huge and it would become nearly impossible for you to separate the few good games from the many mediocre ones.
But then the problem becomes: How to separate the attention worthy games from the rest? It's easy for released games, you can just look at the reviews to get an idea of a game's quality. But what about the upcoming games?
This is a serious dilemma I face every week and I would love to hear your thoughts on it.
The Witness is finally available for Mac
Mar 15, 2017 - youtube.com -

88
After more than a year waiting for it, The Witness is finally available on the Mac App Store.
Not familiar with The Witness? Well, this open world puzzle game comes from Jonathan Blow, the man behind the now indie classic Braid:
The Witness is a single-player game in an open world with dozens of locations to explore and over 500 puzzles. This game respects you as an intelligent player and it treats your time as precious. There's no filler; each of those puzzles brings its own new idea into the mix. So, this is a game full of ideas.
To play it, you'll need macOS 10.11.6 or later with 4GB of RAM and 5GB available storage space.
The Mac version of the game should be released on Steam soon (allowing you to get it for free if you already own the Windows version), but in the meantime, you can download it from the Mac App Store.