Latest Mac gaming news
Oxygen Not Include, the colony simulation from Klei, confirmed for Mac
May 21, 2017 - youtube.com -

6
Klei Entertainment, the developer behind indie gems such as Mark of the Ninja and Don't Starve, has some news regarding their latest project.
Oxygen Not Included, their next game, will hit Steam Early Access later this month. This means players will be able to pick up a work-in-progress version and help shape the final game by giving feedback to the developer.
The bad news is that this Early Access version will only support Windows-PCs. The good news? Klei has confirmed that Mac and Linux versions are officially coming too, only at a later date.
This is what Klei told GamingonLinux on Twitter:
It's on our to-do list along with Mac. Not sure exactly when just yet, but we're working on that for a future update.
My take: I know we have another colony simulation game coming to Mac (Surviving Mars), but this one has me more excited. For one, it has the same type of graphics that worked so well on Don't Starve. Second, it's a game from Klei, a studio that only produces great games. Not good games, great games.
Via GamingonLinux.
May 20, 2017 - macgamerhq.com -

18
ight on the heels of Mafia 3, another AAA game is about to hit MacOS.
Feral Interactive just announced real-time strategy game, Warhammer 4,000: Dawn of War 3, is coming to Mac and Linux on June 8, 2017.
These are excellent news. First, because it's the first Dawn of War game since 2009. Second, because it will be released on Mac less than two months later than the Windows version. Some games take years to come to the Mac. If they come at all…
May 19, 2017 - macgamerhq.com -

43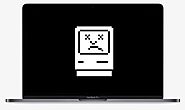 In one swift move, Apple nearly killed tenths of websites that exist for the sole purpose of promoting their ecosystem.
How could that be?
It all started on April 24, when Apple announced it would reduce the commissions it pays on App purchases from 7% to 2.5%, effective May 1st. Almost a two-thirds cut.
If you're part of the iTunes Affiliate Program, each time a purchase is made using your affiliate link, Apple gives a commission. The buyer pays the normal price and the affiliate gets a cut from Apple, a win-win situation for readers and content producers.
Plus, because of the steady decline of Ad revenue, affiliate sales have become the main source of revenue for many sites, Mac Gamer HQ included.
Survival game, The Long Dark, gets a release date (finally!)
The Long Dark has been sort of available for a while now, but only as an unfinished game on Steam Early Access.
But now the team behind this beautiful survival game set in the Canadian wilderness is getting ready for a final release of the game set on August 1, 2017.
Other than including hundreds of fixes and enhancements, the final game will feature the long awaited story mode, which will be released in episodes (a trend I'm afraid is taking off). Only the first 2 episodes will be available on August 1.
Among the many other changes planned, the developer plans:
Modifications to the game world, environment art updates across the entire world, an entirely new UI, several new gameplay mechanics, and general refinements to existing mechanics, as well as optimizations and hundreds of bug fixes.
My take: I actually got it and played it for a couple of hours a few months ago. It was a very good game. The only reason I stopped was because I got obsessed with ARK: Survival Evolved... With a story mode, enhancements and bug fixes, this game has the potential to be really good. We shall see on August 1.
If The Long Dark sounds interesting to you, you should probably get it now for $20 before it goes to $35 later this month.
Via Destructoid.
XCOM spiritual successor, Phoenix Point, is coming to Mac
Phoenix Point, a tactical turn-based game from the creator of the original XCOM, has reached its crowdfunding goal.
The team at Snapshot Games has raised over $600,000 on Fig (with 23 more days to go) securing the game for Windows, Mac and Linux.
In Phoenix Point, players take on the role of a secret organisation called the Phoenix Point. The game features turn based tactics and world based strategy in a fight against a terrifying, alien menace. This may sound a lot like XCOM, but that makes sense as Julian Gallop, the man who gave birth to the XCOM franchise, is behind the project.
The game will also feature customisable soldiers, mutating aliens, destructible environments and boss battles. Enough to give XCOM 2 a run for its money. Julian Gollop says it's the game he's been wanting to make since 1997's X-COM: Apocalypse.
The campaign is still open and has two interesting stretch goals if you want to participate. The first one, unlocked if the campaign reaches $650,000, will add drivable vehicles to the game. The second one, unlocked at $850,000, will add a floating fortress that can attack the enemy from the sea.
The game is expected for Linux, Mac and Windows PC in late 2018.
My take: XCOM 2 is an excellent turn-based game and I wouldn't want to compete against it. But after checking Phoenix Point and seeing what they have created so far, I have the feeling this will be a high quality game. Enough to surpass XCOM 2? Unlikely, but I hope they prove me wrong.
Via Polygon.